Rise of the Runner
A downloadable Voight Kampff Test
Get this Voight Kampff Test and 63 more for $25.00 USD
View bundle
More Human than Human
Rise of the Runner explores what it means to be human.
Both Blade Runner movies explored this topic from two different perspectives, through the eyes of a human and through the eyes of a replicant. Rise of the Runner takes inspiration from both movies, but follows closer Blade Runner 2049 as you will explore this question through the eyes of a Replicant.
You are a Replicant and a Blade Runner, hunting down your own kind when they go rogue. But what does it mean to go rogue as a Replicant? Emotions! And that's what scares human. If Replicants have emotions, how can we distinguish between them and us?
Variant Play
Rise of the Runner is designed to focus on one Runner, so it is suited for different styles of play:
Solo Play - with some creative work by you (we might have enough spoons to work on tables for that, who knows)
Group Play - where you will have to make a choice eventually
Partner Play - where one plays the Runner and the partner their boss
Rise of the Runner really shines in Partner Play, but each variant has their own interesting twist on the fundamental question.
Files
Rise of the Runner - Spread: for use in landscape orientation on bigger screens
Rise of the Runner - Pages: for use on small screens
Solo Runner Guide: additional guidance for solo play, and random tables
Replicant Cells: 3 Replicant organizations and their motivations + 5 key members
Rise of the Runner - Character Sheet: the name says it all
Made to Rise
Rise of the Runner is a RISE game created for the RISE Jam 2.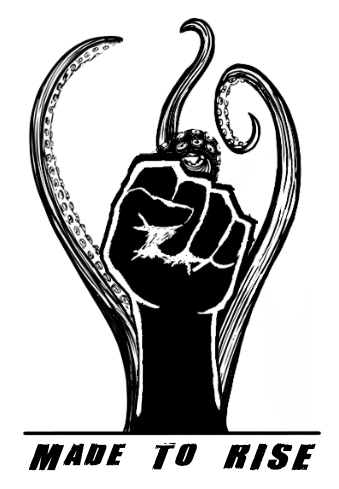 Fan-Fiction is Free
We believe in fan-fiction as a medium that pushed creativity and think it should be free. But if you like what you see, you can tip us - just the way you would in person buying us a coffee or a beer.
Credit
Download
Get this Voight Kampff Test and 63 more for $25.00 USD
View bundle
Click download now to get access to the following files:
Rise of the Runner - Spreads.pdf
2 MB
Rise of the Runner - Pages.pdf
2 MB
Solo Runner Guide.pdf
2 MB
Rise of the Runner - Character Sheet.pdf
60 kB
Comments
Log in with itch.io to leave a comment.
Thanks for releasing this awesome and compact game! If apes together strong, are Replicants interlinked proficient?
Replicants interlinked proficient! That just made my day!
Thanks for that and the kind words!
I think it is clever to give advice on different group sizes. Are you planning on releasing random tables to support solo play?
I already made a first selection of possible tables, but I'm not sure about the format yet.
I'd say random tables are coming soon!
Know what - scratch that last reply: I'm thinking about a proper Solo Play Guide now, so keep your eyes open!
The Baseline Test scene from the film Blade Runner 2049 was a huge inspiration for this game. The interesting thing about this scene is, that the Baseline test is based on a technique actors use to create emotional connections with words and phrases called Dropping-In - but the technique is turned on its head. Replicants are not allowed emotions, so they are not supposed to create connections with these words. Absolutely glorious!
I found this excellent article that goes a bit more into the details of the Baseline Test ins Blade Runner 2049 and how it is the opposite of Dropping-In.
Here's the Tears in Rain monologue from the ending of the original Blade Runner film. The reason I didn't use this as primary inspiration is, that the premise in the 2nd movie has changed and we see the world through the eyes of a Replicant, which changes the focus.
But either way, this scene and the monologue is one of the great moments of cinema and deserves praise!